The next Residents Meeting is on:-
Monday 3 October 2016 at 7pm

at St Andrews Church, Pencoys
(Residents Meeting)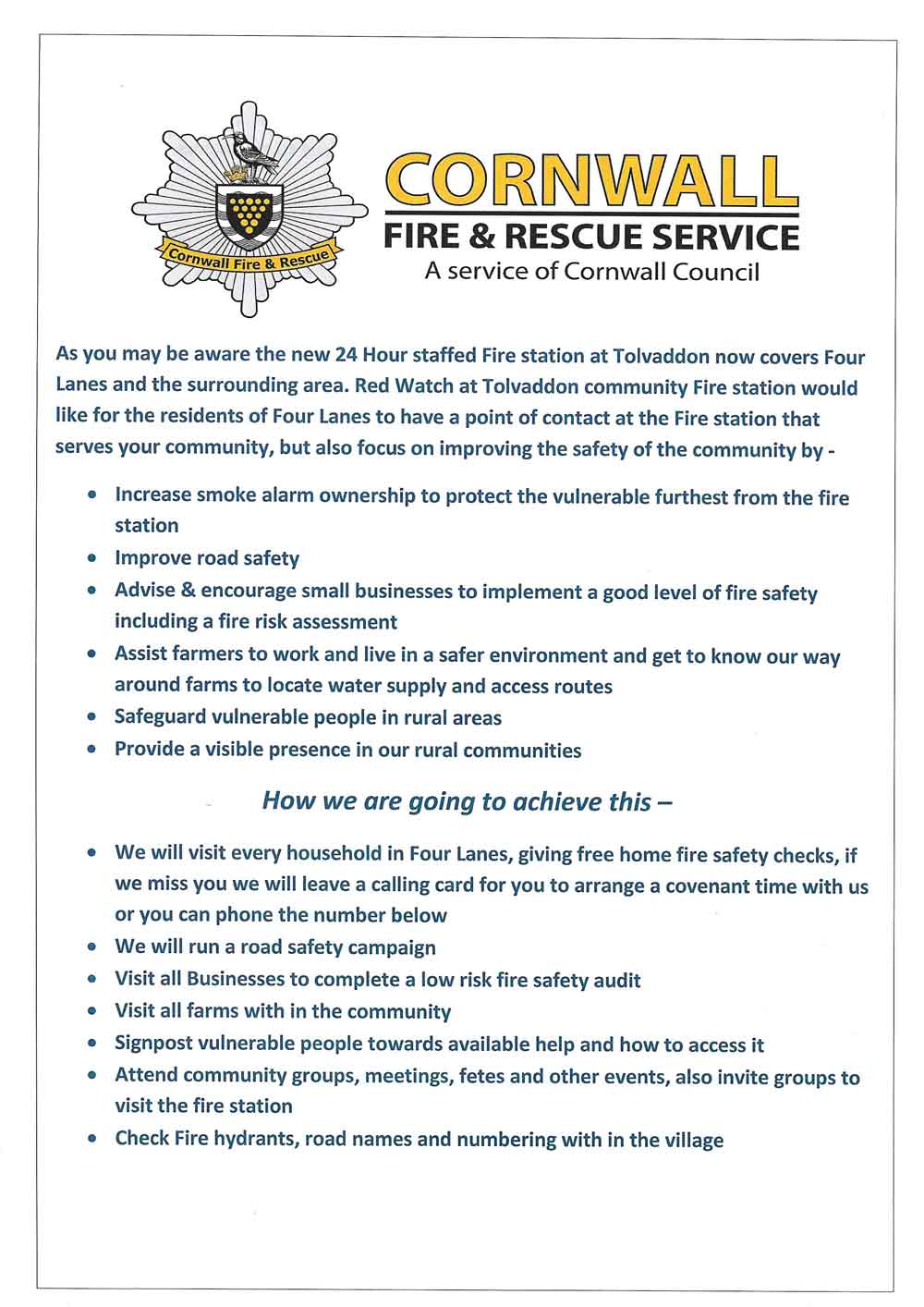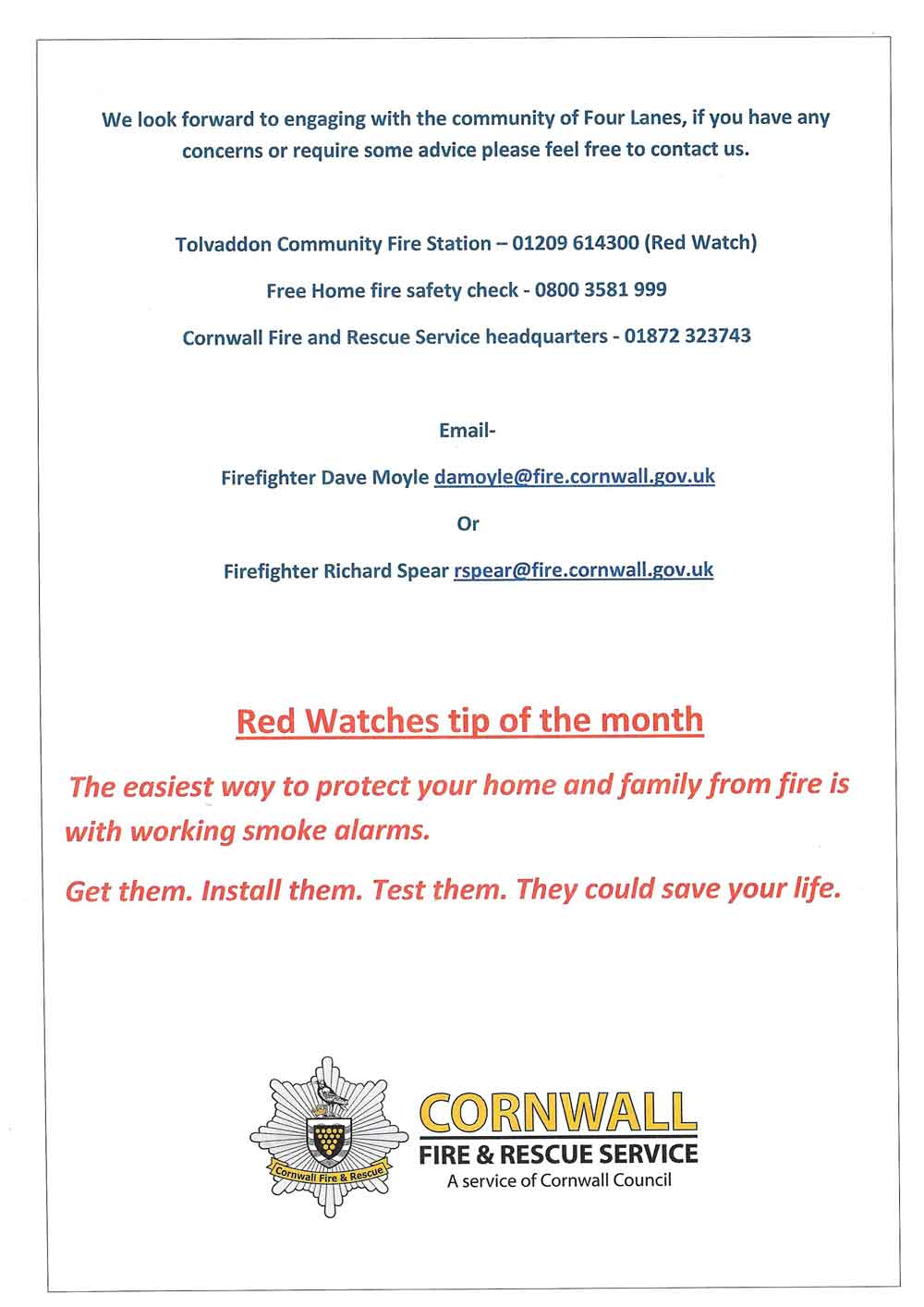 If you would like to contact us with any village issues, ideas, suggestions, questions and/or comments please click on the CONTACT tab at the top of the page
Carn Brea Parish Council Information
You can view details of all future Parish meetings, agendas and previous meeting minutes on the following page of the Parish Council's website: Meetings, Agendas & Minutes - Carn Brea Parish Council
Current Village Problems
Traffic speed – The Four Lanes Neighbourhood Watch run a Community SpeedWatch.
Sewage/Drainage – We would still like residents to document and photograph any instances of sewage overflow (please remember to avoid identifying people or car registrations). There is a questionnaire to complete if you have suffered/are suffering from sewage problems in the village - QUESTIONNAIRE
Fly-tipping – Please report all instances of fly-tipping in the local area to delliott@cornwall.gov.uk – please include the full details, including the exact location and content of the rubbish (if possible)
Dog fouling – Please remember that there are dog bins in the village and ensure you collect you dog's mess and dispose of it in the correct manner. .

Carn Brea Parish Council Meeting Dates

Meeting Dates
2016
2015/16
Jan
Feb
Mar
Apr
Full Council
21
18
17
21
Planning Meeting
28
25
31
30
Regeneration Meeting
-
4
3
-
Health & Safety, Staffing & Finance
14
-
-
-

Meetings are held in Treloweth Community Hall Moorfield Road Pool